Captivate & Chill

is a six-month intimate + immersive mentorship-meets-mastermind for quietly-rebellious service providers who want to grow a simple, spacious, sustainable business that captivates high-calibre clients on repeat
You're an established service-based expert and provide stellar work for your clients — the proof is in the red-hot testimonials and feedback you get.

And yet… You're stuck feeling a bit like a worn-out employee of your own making rather than a confident CEO with plenty of white space in their calendar. (Surprise! Comparing yourself to "insta-famous" entrepreneurs who've been in business for a decade does NOT help.) You're getting clients, but it feels like a grind, and they're not always the best fit.
If you're anything like me, you'd prefer your best-fit clients to turn up on your virtual doorstep with no significant effort required on your part. Not because you're lazy, quite the opposite. Because you're smart. And you'd rather spend your time serving, earning, and living a delightful life than you would hustling your backside off in your business.
If you had it your way, you'd be able to captivate and chill in equal measure.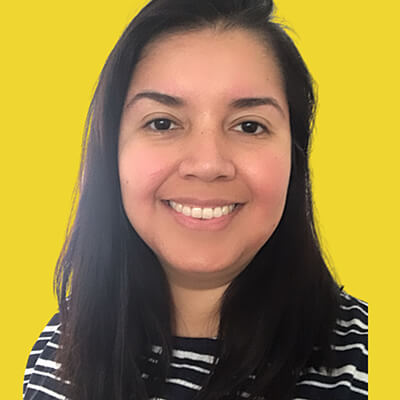 There's no one else out there that can teach you how to communicate with your clients — or find them — better than Suzi.
When we started I working together I couldn't figure out if I could actually make this business work for me in a sustainable way. I gave myself 6 months to "try" and I trusted the process. Since then each month has increased in revenue (and profit!). First 6k, then 13.5k, then 19k. It is not a fluke. Before I felt a bit unsure as to how to articulate what I do. Since we have been working together, it is SO EASY for me to talk about my work. Suzi's mentorship style is smart, supportive, and non-judgmental. Working with her feels like a co-learning journey and that is very valuable for me.
Mariana Peña, Instructional Designer
(Private Mentorship client)

Can you imagine having a lifestyle-led business that prioritises time + space to chill (be that reading in the afternoon sun or going on a fun adventure on a Wednesday) — without compromising your revenue?
This is the kind of business I run and always have. If you're ready to step into that reality, that means it's time to…
ILLUMINATE your innate brilliance and use it to streamline your business model and method and position yourself in an even more powerful and aligned way
ARTICULATE the unique value you bring to the table so you can create wildly memorable messaging that amplifies your authority and helps you feel fully self-expressed
CAPTIVATE more high-calibre clients + opportunities with a minimalist marketing plan that's totally you-infused, simple, and fun to implement consistently
The key is not only having each of these pieces in place, it's making them all work together. That's what really creates the kind of flexibility and freedom you started your business for in the first place.
That's how you can find more time to work on your own business and creative projects instead of giving all of it to your clients. And, of course, relax and do fun shit.
That's how you can make decisions that serve the person + business owner you want to become.
I've been down this (pretty unique) path myself and helped guide plenty of business owners down their own version of it. The Captivate & Chill mentorship-meets-mastermind is exactly where you need to be if you believe in balance (or really, really want to).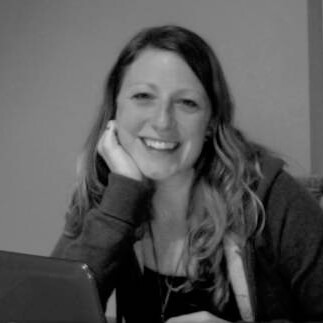 It's transformed my brand beyond recognition, and I'm completely in love!
If you really want to understand what makes you special and why people need to work with you, you NEED to work with Suzi. Doing the necessary work is SO hard and almost impossible to do inside your own head. I was stuck for YEARS and branding and messaging is my business.
I never would have seen it, or had the confidence to own it, if it wasn't for Suzi. The support from her is priceless. My favourite thing was having you pull out all the little gems that I'd overlooked, and reflecting back to me my thoughts in a much more succinct and coherent way! The way you see things is incredible.
(Amy is now booked out with best-fit clients months in advance!)
Amy Lambert, Marketing Consultant
I'm Suzi Gray 👋 in-demand brand positioning consultant + copywriter turned business + marketing mentor, and the founder of Captivation House.
In the 6 years since I started my company, I've worked with over 200 online business owners ranging from 5-figures to 8-figures on their model, method, messaging, and marketing so they can position themselves as The One for their best-fit clients (instead of one of many).
As a service-provider these were the kind of results I helped my clients achieve:
1000% ROI (!!!)
Selling their programs at the highest ever rate
Having their biggest launch ever
Selling their most expensive service within 24 hours of their website going live
Filling up their programs without a fancy funnel
Attracting best-fit clients simply because their messaging was so resonant
All in a way that feels 100% true to them. All in a way that felt 100% true to them. And as for me? Well, I built my brand consulting + copywriting business in a way that allowed me to captivate a steady stream of high-calibre clients (and turn down the ones who weren't the best fit), focus on the work I loved most, ditch proposals (ugh), more than 6x my rates, and work an average of 15-20 hours a week. All because I nailed 4 main things: my model, method, messaging, and marketing.
And now as a mentor, these are the kind of results my clients are experiencing:

Their best revenue months ever — without working any additional hours
Booking their services out months in advance
Raising their rates with confidence and immediately selling spots
Completely shifting their niche and signature service and getting enquiries straight out the gate
More enquiries in a week than ever before
Selling their offers at the highest ever rate
Having more time + space in their life than ever before while their revenue rises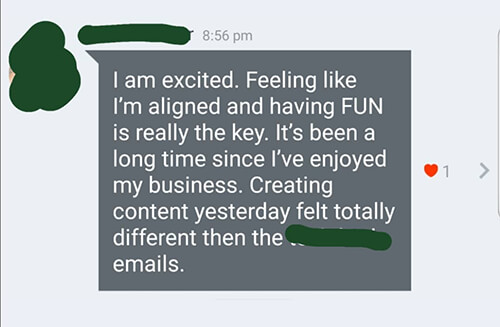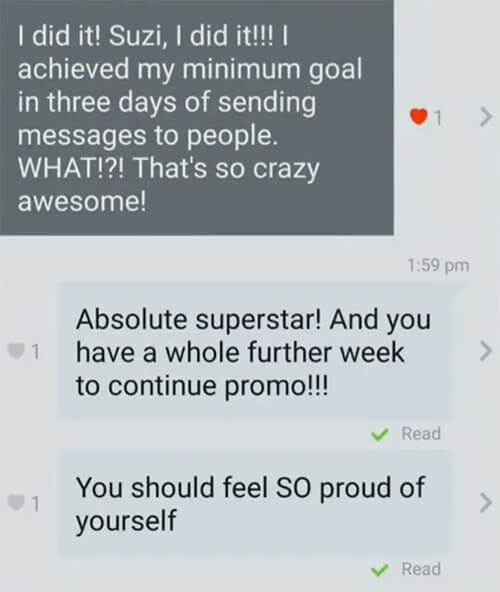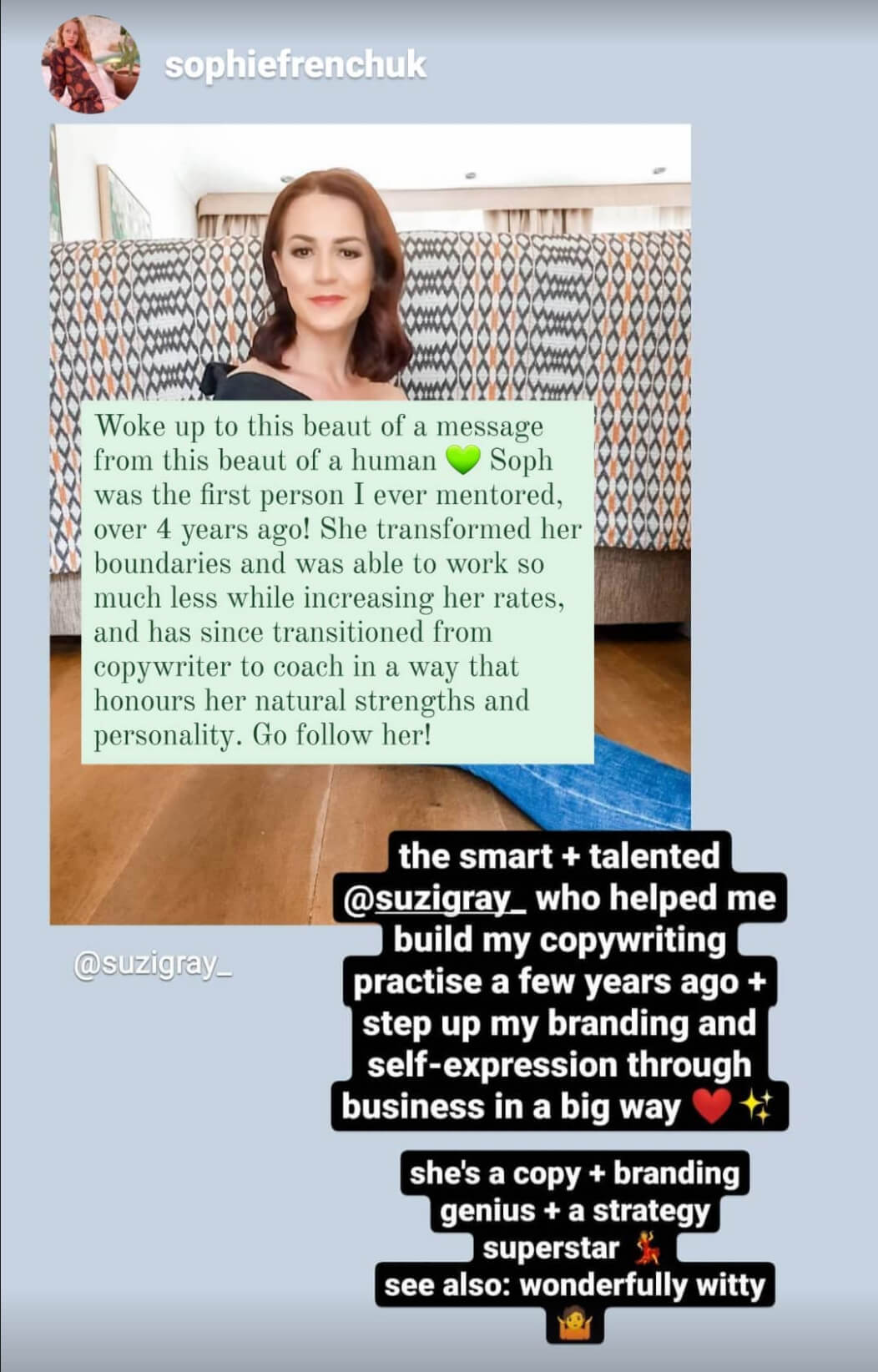 The Captivate & Chill mentorship-meets-mastermind is an immersive 6-month experience that leverages the value of private mentorship (personalized coaching + asset reviews) and the momentum of group experiences (rapid transformations + supportive community + accelerated action-taking)
Doors open again in 2022
When you say yes, you'll get…
2x group calls per month (happening the first and third week of the month) for deep-dive personalized hot seat coaching that's focused on getting you out of your head and into action so you can both captivate and chill with ease
The opportunity to submit one marketing asset for personal review by me every single month (I'm talking landing pages, sales emails, launch strategies, content plans, and more – people have paid me thousands to have my brain + fingers on their stuff, so this is an invaluable part of the mentorship!)
Access to our private Facebook Group for ongoing support
Access to The Storymarketing Matrix, my proprietary approach to creating compelling content that gets read and makes sales

Want to know what you don't get?!
A generic curriculum that takes you weeks to work through and doesn't feel quite aligned with your unique personality, values, business, and life
Each month, I'll personally mentor you in one of the "6M Essentials" my private mentorship clients and I've used (sometimes without even realising it) to consistently captivate high-calibre clients while doing very little active marketing

As you might imagine, I've experienced a lot during my 6 years of online service-based business. And I'm pulling the curtain allll the way back in the Captivate & Chill mentorship-meets-mastermind. So whatever decision you're overthinking, burning issue you need support with, or challenge you need to brainstorm, I've got you.
Here's a taste of the kinds of topics within the 6M Essentials we'll be exploring during our group sessions…

1 Mindset:
Embodying the energy of a premium service provider
Overcoming imposter syndrome
Making comparison healthy
Trusting yourself instead of outsourcing your decisions
Confidence to do uncomfortable things
Getting comfortable with saying no
Redefining success
2 Model:
Strategically simplifying your offer suite
Raising your rates
Redesigning / creating new offer that lights you up and sets you apart
Building in recurring revenue streams
Leveraging your time without sacrificing profit
Building spaciousness into your weeks
Hiring support
Cutting the fat (reducing to-dos, removing pointless tasks, etc)
3 Method:
Productizing your services
Packaging your unique brilliance and infusing more of yourself into your service
Creating intellectual property
Streamlining your process
Nailing pre-qualification so you're only getting enquiries from people who are a great fit
Setting and communicating boundaries
Curating a delightful red-carpet customer experience
4 Messaging:
Clarifying your message so it hits the hearts of high-calibre clients (and turns off the people you don't want to work with / people who can't afford you)
Positioning your signature offer in a premium way
Using sales psychology ethically
Nailing your brand bio and offer promise so you know exactly what to say to a potential client to make them hungry for more
Raising the perceived value of your service simply by changing the words you use to articulate it
Bringing your unique voice + viewpoints to your messaging
Infusing personality into your copy effortlessly
Sharing your story in a way that feels good
5 Marketing:
Creating your minimalist marketing plan
Using storymarketing to stand out and get heard by the right people
Finding your flow with content creation
Simplifying launching
Understanding the buyer's journey
6 Money:
Setting financial goals that make sense for your personality, desires, lifestyle, and definition of success
Tracking for motivation
How to price your services
Selling with conviction
Increasing sales call conversions
The Captivate & Chill mentorship-meets-mastermind doors open again in 2022
As your mentor, here's what I can promise:
To be the person in your corner, always
To provide an exceptional level of support, access, and accountability
To reflect the brilliance inside you that you don't currently see (and help you turn it into your unfair advantage)
To apply my 6+ years of business + marketing experience to your unique business, personality, and vision
To personally review your messaging + marketing assets and provide actionable edits + insights
To highlight opportunities to infuse more of you into your brand and stories
To help you develop your Power Pitch, Storymarketing Matrix, and Minimalist Marketing Plan with you that you use consistently as part of your client captivation strategy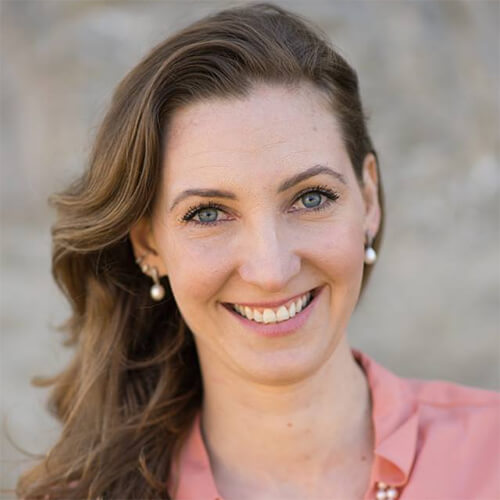 Suzi is the investment you didn't know you badly need. She knows how to turn an idea into a communication that makes money. I sold out my group program to the EXACT people I wanted to attract.
Robyn Puglia – Functional Nutritionist


Got a question? The answer you're looking for is right behind this door…
I'm not really looking for another group program or course, what makes this different?
Captivate & Chill is not a group program. And it's definitely not a course. First, and actually most importantly, there's no curriculum. It wasn't designed to give you more "one-size-fits-all" information that isn't tailored to or aligned with your specific personality, goals, business, and life. Instead, we'll meet twice per month for intensive hot seat calls. I'll provide a monthly theme to give us some structure, but the coaching, insights, and feedback you receive will always be completely personalised to you.
Is this a mastermind?
In short, no. I love a good mastermind, but Captivate & Chill was specifically created for quietly rebellious service providers seeking direct feedback on their model, method, messaging, and marketing assets through deep, personalized mentorship within a group environment. The community provides high-level peer support, while the structure of the mentorship allows for direct, actionable coaching based on your specific needs.
How will the program be structured each month?
Each of our six months will be loosely organised around a theme: mindset, model, method, messaging, marketing, money. This is to give focus and inspiration, not to force you into a set program. The intimate, direct nature of our coaching calls allows me to meet each person where they're at and get them into action regardless of the month's theme.
What marketing strategies will you be teaching me? Will you help me [set up my Facebook ads / pitch podcasts / develop a livestream strategy]?
Captivate & Chill is more about sharing immutable business + marketing principles and standards for consistently booking high-calibre clients rather than "proven step-by-step-formulas" that inevitably don't work for many people. Once you learn these, you won't need to worry about the latest trends and strategies, as your marketing plan will be timeless. That said, the mentorship includes 1:1 asset reviews every single month to allow me to personally advise on your specific messaging + marketing plan.
The pricing seems super reasonable compared to other high-touch group programs I've seen. Is there a catch?
No catch! This is the first time I'm running this business + marketing Group Mentorship, hence the investment level is the lowest it will ever be. When a client decides to go all in with me, I go all in with them, and I want you to feel like you got WAY more out of the experience than the financial investment you put in. This is high-touch, personalized, strategic, creative, and actionable stuff and I'll do everything I can for it to be the most valuable decision you've made in your business so far.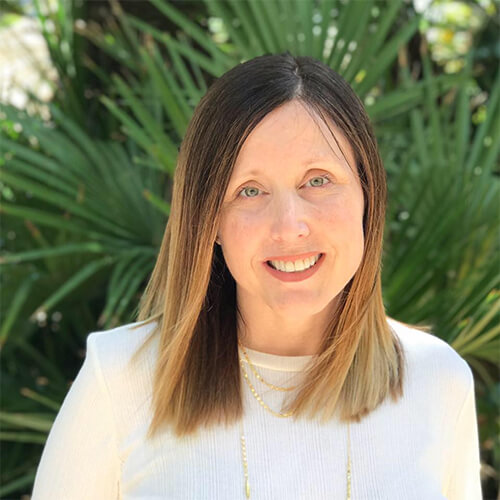 What Suzi created is priceless. She helped me with my strategy which was great when I second guessed myself and she incorporated my business message and what sets me apart in such a unique and memorable way. Suzi really understood my brand mission and what makes it shine and so brought it to life in a way that far exceeded my expectations.
Lissa Sandler – Website Strategist + Designer

So, does one of these seats have your name on it?